What is the Nabtesco Group? A manufacturer respected around the world for its pioneering motion-control technology. A relentless innovator with a dominant market share in several important product categories. A Japanese company deeply committed to the principles of respect, honor and social responsibility. A business partner with a clear vision and a strong sense of mission.
THE NABTESCO WAY: Our Philosophy, Our Promise
At the core of our corporate philosophy is the uncompromising pursuit of reliability. We believe that all of our products must bring safety, comfort and a sense of security to our customers and to the general public – in daily life and in every vehicle where our components are found.
We promise:
to value the spirit of excellence and innovation that each of our employees and partners brings to the job
to create enduring relationships with our customers world-wide
to bring ethics and transparency to all of our business practices
to fulfil our responsibility to our shareholders by continuing to expand our business and increase profit
to respect the environment, and promote harmony with local communities and cultures wherever we do business
With 12 business divisions and 7600 employees in Japan and around the world, the Nabtesco Group cultivates a sense of unity and common purpose among its diverse workforce. Our goal is to become recognized in Japan as a Shinise – an honorable company with a multi-generational tradition of dedication and excellence.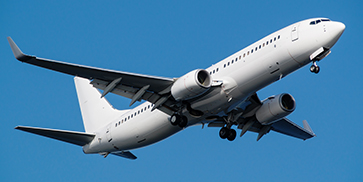 OUR FOCUS
Our slogan is simple: "Moving It. Stopping It." Why? The centerpiece of Nabtesco's business is our unique motion-control technology. This expertise is at the centre of much of what we do.
Nabtesco's primary areas of focus are:
precision gears used in robotics
components for airplanes, trains, ships, and heavy equipment
manufacturing and packaging technology
smart cities and buildings
Today, maintaining market leadership in these industries means investing in additive manufacturing (3D printing), Internet of Things and artificial intelligence.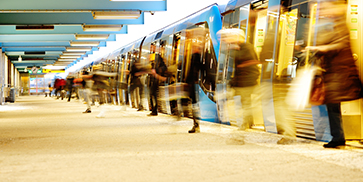 OPPORTUNITIES FOR GROWTH
Nabtesco plans to grow by developing innovative technological solutions to today's social challenges:
Energy conservation and automation in manufacturing, building on our strong market share in precision reduction gears for robotics
Products that mitigate environmental impacts
Enhanced safety and comfort in public spaces, including mass-transportation vehicles
Safe transportation means for the elderly, people with disabilities, and their caregivers
Enhanced safety and reduced waste in the packaging of food and other consumer goods
OUR HISTORY
Nabtesco Corporation is a relatively new company, founded in 2003 through the merger of two Japanese manufacturers of industrial equipment: NABCO, Ltd. and Teijin Seiki Co., Ltd. But behind it are nearly 100 years of history.
NABCO was founded in 1925 as Nippon Air Brake Co., Ltd., manufacturing hydraulic brake systems for trains and automobiles, and eventually expanding into other hydraulic equipment, including automatic doors and marine equipment.
Teijin Seiki Co. has been active in Japan since 1945 as a manufacturer of aircraft components, textile machinery, and other industrial components. Starting in the mid-1970s, it established factories in Indonesia, the United States and China.
Since 2011, Nabtesco has accelerated its global expansion through strategic acquisitions both in Japan and abroad. These include Gilgen Door Systems AG (Switzerland), OCLAP S.R.L. (Italy), Hyest Corp. (Japan), ITG Serienfertigung Fahrzeugteile (Germany), and Ovalo GMBH (Germany).
FIND OUT MORE…