ATHENS, Greece – September 11, 2023 ̦— Nabtesco Corporation's President, Kazumasa Kimura, held a significant meeting with Prime Minister Mitsotakis and Finance Minister Hatzidakis of the Hellenic Republic in Athens on September 5, 2023. The gathering was graced by the presence of esteemed dignitaries, including Mr. Fragkogiannis, the Deputy Minister of Foreign Affairs, Mr. Tzorizakis, the Vice Chairman of the Hellenic Development Bank, and other key officials. Additionally, Mr. Nakayama, Ambassador Extraordinary and Plenipotentiary of Japan, attended the meeting, representing the Japanese government. From Nabtesco Corporation, Mr. Kiriyama, Executive Officer, and General Manager of the R&D Division, and Mr. Nerima, Executive Officer and Managing Partner of Nabtesco Technology Ventures, were present. From DeepSea Technologies, Dr. Kyriakopoulos, CEO, and Mr. Coustas, President, were present to contribute to the discussions.
The backdrop to this momentous meeting stems from the recent acquisition by Nabtesco of DeepSea Technologies, a cutting-edge marine route optimization AI development startup from Greece, in July of this year. This acquisition has been recognized for its pivotal role in advancing the goals of decarbonization and start-up support, which are central to Greece's growth strategy.
At the outset of the meeting, Prime Minister Mitsotakis conveyed his sincere appreciation for the acquisition. This was followed by an engaging and in-depth question-and-answer session with the Prime Minister, during which the application of Nabtesco's technology and DeepSea's innovative solutions to the marine industry and various industrial machinery sectors was thoroughly discussed. This dialogue exceeded the initially scheduled time for the meeting, underscoring the profound interest and commitment of the Prime Minister to the matter at hand.
Nabtesco Corporation remains dedicated to its mission of contributing to the realization of SBT and the UN's SDGs through global initiatives in open innovation. This commitment includes activities such as minority investments and collaborative business ventures with deep-tech start-ups specializing in motion control and related technologies.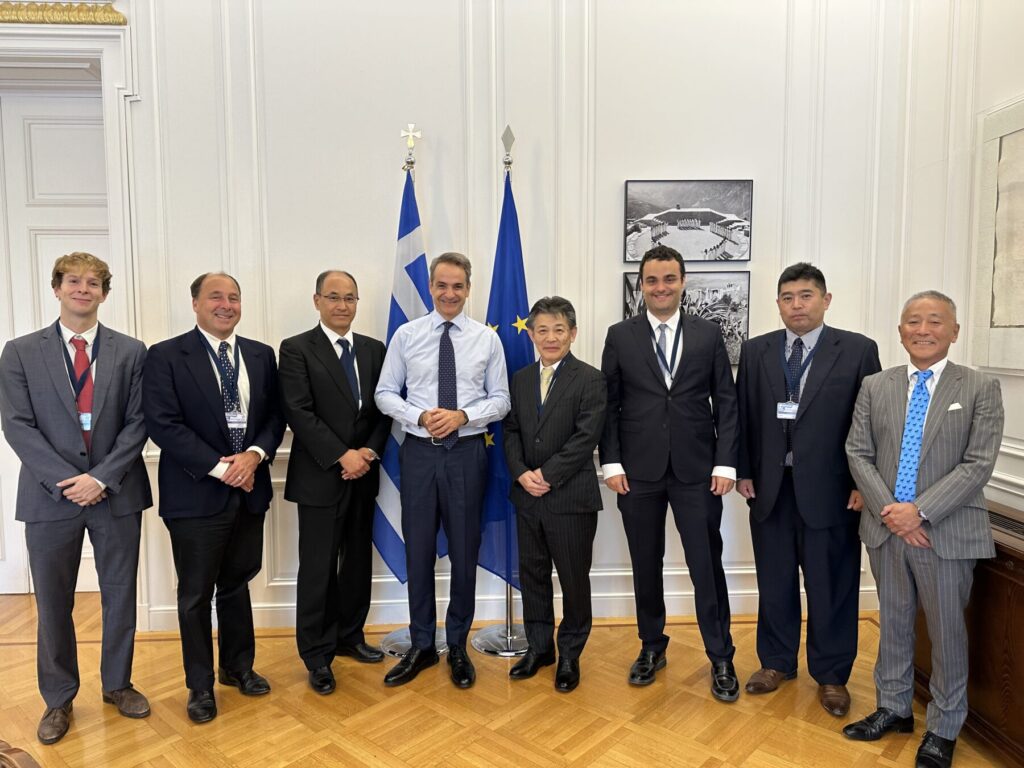 FOR FURTHER INFORMATION, PLEASE CONTACT: